Calling All Beach Babes
Summer isn't over yet. As a guest of Opus Hotel, Vancouver's first boutique hotel to hit the scene 14 years ago, we still think it's important to manage your Vitamin D intake. Vancouver may offer sun, surf, ski and mountain adventures but the beaches are certainly not to be missed. Here is your insiders guide to the hidden gems of sandscape in Vancouver. Pack your SPF and sweetest suits.
Spanish Banks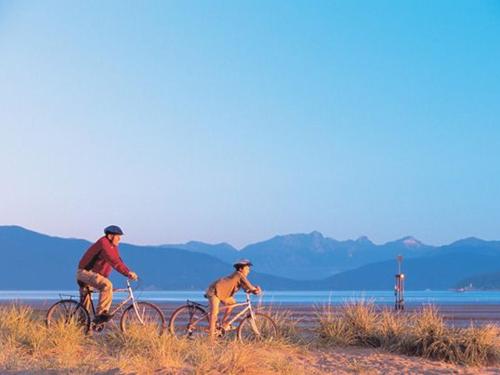 Take yourself momentarily to the heavenly sprawling beaches of Spanish Banks. An easy 30 minute bike ride from OPUS, or 10 minute car ride and you will hit this beach which spans over 5 kilometres. The banks, at low tide will be a kilometre off shoreline to enjoy. Pack a picnic, take the pooch, don't forget your suit and enjoy. Some rave about the best hot dog in town at the concession at the West Beach of Spanish Banks. There's also plenty of space for wanderers, swimmers, bikers, beach bums and volleyball enthusiasts.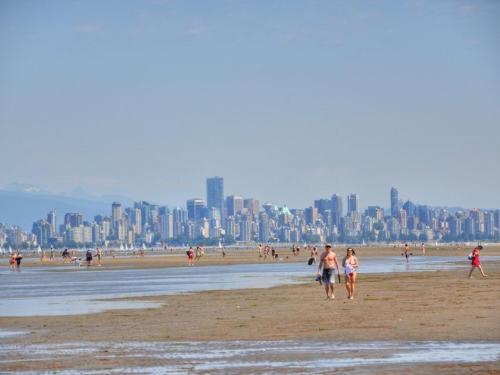 Wreck Beach
Next stop, and never to be left off the list is Wreck Beach.
The europeans who come to Canada will appreciate Wreck for many things. As a boutique Vancouver hotel we provide all options. Even beaches that are "clothing-optional."
Famous worldwide as one of the best nude beaches around. Wreck has become clothing-optional so everyone should feel welcome. Well known for its hippy culture, live music and eclectic vibe, the natural beauty trumps it all. Go early to secure prime real estate along the beach front and enjoy. Quick tip, late afternoon tides put most of the beach under water so be ready to leave by 3pm for your next adventure.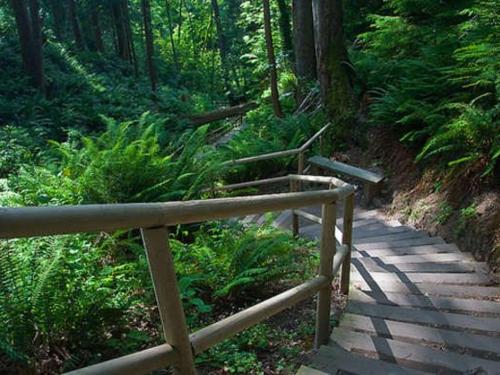 Dundarave Beach & Park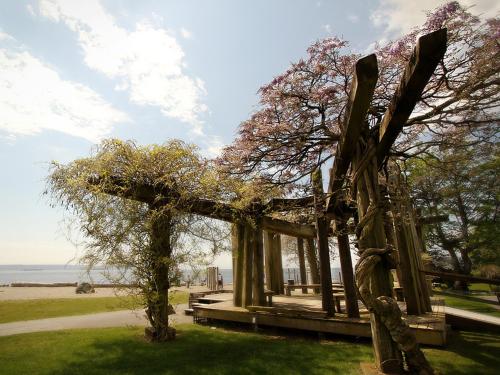 For the kids too... venture over the Lions Gate Bridge to West Vancouver for this perfect mid week, or weekend getaway. If you're feeling really brave, ride your bikes for the best view of the city and catch the bus or a taxi home. Dundarave Beach is the perfect beach for both families or couples.
The cute neighbourhood of Ambleside is home to the shops at Dundarave. Stop in at The Beach House for lunch on the patio, or stay on the beach and feast on the best burgers in town at the famous concession. Plan to swim and keep the kids entertained with playgrounds, swings, an adventure center and a mile of beach.
Summer In the City
This Summer, experience a day curated by the OPUS concierge team that embodies the best of Summer in Vancouver. Enjoy a perfect day in the sun followed by a night to remember in Vancouver's most vibrant neighborhood, Yaletown, which offers more than 60 restaurants and lounges at your doorstep.
Your "Summer in the City" experience includes:
•Guest Room of your choice
•Roundtrip Aquabus tickets for two to Granville Island
•2 Two hour stand-up paddle boarding experiences on Granville Island
•Bikes to borrow to cycle the seawall to Sunset beach and Stanley Park
•Picnic for two packed by La Pentola chefs for your day in the sun
•Deluxe continental breakfast for two
•Leisurely late check-out of 1PM
Book Your Summer in the city package now!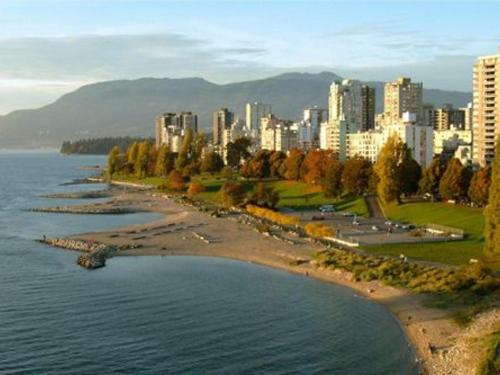 Reserve Now

Wherever your adventures take you, OPUS Hotel Vancouver will always be ready for you to come home. Vancouver has so many amazing things to offer; sun, snow, water, and of course beaches to name a few.
We hope you enjoy and thanks for staying "checked-in."
XOXO
Opus Vancouver