Neighborhood Crawl
As a boutique Vancouver hotel we are pretty lucky to call Yaletown home and we are spoiled rotten with our surrounding "hoods" that are just SO cool. Whether you live in this fine city or are coming to visit, we want to share our votes for the best neighbourhoods in the city, and the reasons why. Vancouver may not be 400 years old, but there is a growing arts, fashion, music and hip culture brewing at many corners of the city. Young, talented youth and entrepreneurship drive our city to be pretty special. Our choices include Fraser Street, Main Street and Ambleside. Once you fall in love with OPUS (the best hotel in Vancouver wink wink), enjoy a happy wander around these super cool hoods.
Fraser Street, 8 blocks east of Main, and 14 blocks east of Cambie is a growing enclave of youngsters and young families alike. The most up and coming hood in Vancouver has been said to be Fraser or the new "Main." Traditionally home to the working-class, this quaint, quiet, affordable (for now) neighbourhood is growing with things to offer. The grit and grime has been swept away and shiny new delightful spots have emerged. Pizza pizza pizza! Do not miss Pizza Carano. Locally owned and operated, this modern interior matched with to-die-for oven-roasted fresh pizza will keep you coming back for more. Do not miss the Kale Cesar Salad, in case you need a healthy accompaniment.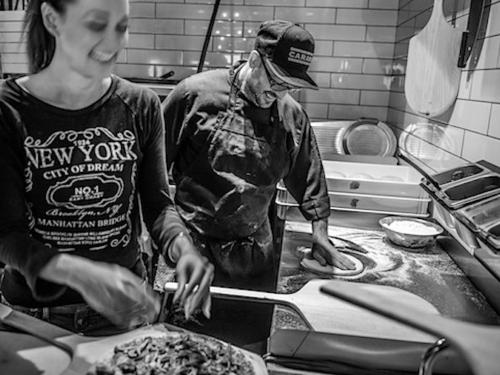 Main Street will inspire your senses, your arts, your inner chef, your inner knitter, and coffee perfection. Always bustling with young hipsters alike, Main Street offers food, beer (lots of craft beer), cool Barber Shops and so much COFFEE! Hard to choose just a few; one of our our faves, Burdock and Co. is fresh, local, organic and Vancouver-made. The Kim-Chee fried chicken is the best we've seen.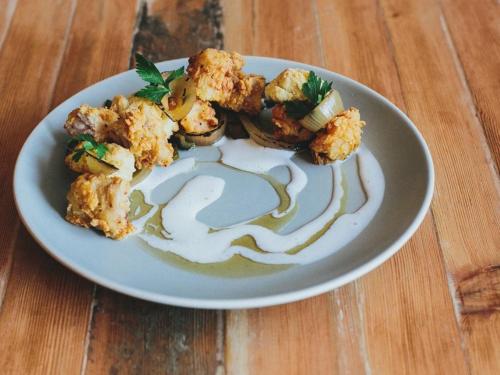 Buy coffee at 49th Parallel & Lucky's Doughnuts, on the weekend you will be lucky to get a seat. Shop till you drop at Still Life, a carefully curated array of brands - some local, some not. You'll find the best selection of hipster and casual chic in Vancouver. Post wine, and post beer pop into Origins Parkour. It's new and hip for a great workout. Channel your inner ninja and be brave!
Ambleside Venture over the glorious Lions Gate bridge by foot or bike, to enjoy Ambleside. Miles of beach to meander from Ambleside Park to Dundarave; the seawall links the two and makes for a glorious walk. Sneak into Savoury Island Pie Company in between and sample our favourite classic: the Veggie Delite sandwich. Fresh breads, bakes, and the city's best pies will keep you delighted. When you arrive mid-walk, Dundarave Beach offers a plethora of coffee, shops, crafts, and a to-die-for bakery. Don't miss a treat at Temper Pastry. Their croissant will have you daydreaming of Paris. Shop till you drop at Park Royal once you've taken in the views and enjoy the brand new shops, restaurants, and outdoor experience. Whole Foods, Trattoria and Browns shoes are only a taste of what's on offer.
Stay tuned and stay "checked-in" until next time.
OPUS Hotel Vancouver
XOXO
Book a staycation & explore these great neighborhoods