Vancouver Tours
Looking for something to do? Whether you're just visiting our city or you call Vancouver home, we've got you covered on everything from fun walking tours to the perfect event for your next Friday night out. We are so excited to share this curated list of adventures around the city, featuring some of Vancouver's best kept secrets.
Chinatown Tours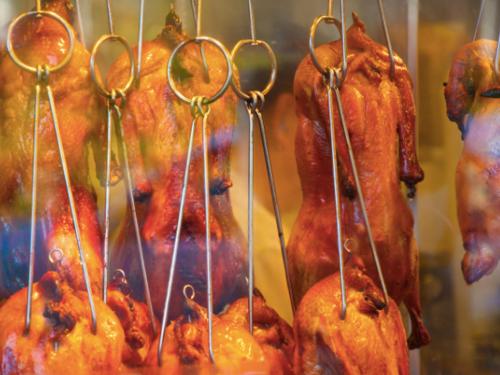 Chinatown is one of our favorite neighborhoods in Vancouver, and definitely the most eccentric of the bunch. Navigating the crowded street markets might seem daunting at first, but the ingredients that can be found here will be sure to inspire anyone from the home cook to the professional chef to explore new culinary capers. Need a little guidance? Take a walk with the Tour Guys! Starting at the Vancouver Art Gallery, their Chinatown tour is free and only 2 hours long, offering a perfect snapshot of the cultural diversity within the downtown core.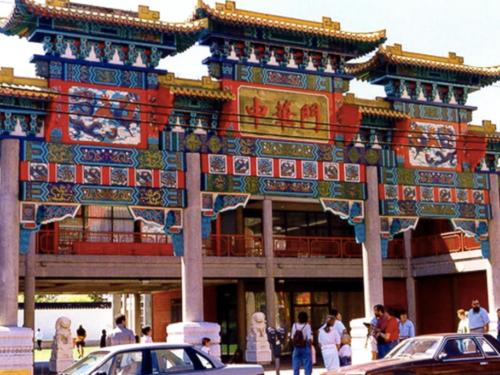 For those wanting a foodie's take on Chinatown, Edible Canadaoffers the 'Chinatown Market Tour.' Not only will you learn where to shop and what to buy, your taste buds will be introduced to a variety of Chinese delicacies along the way. This tour culminates in a guided Dim Sum lunch at one of the city's most authentic Chinese restaurants – truly a can't miss experience (just ask any Vancouverite!).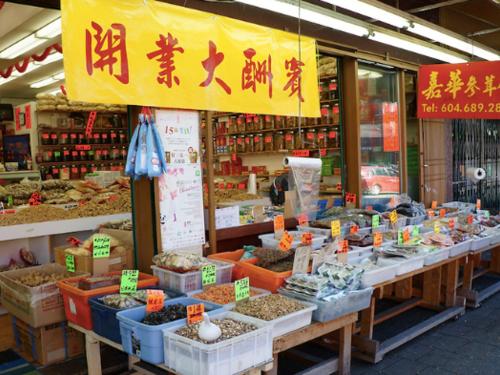 Vancouver Art Gallery: FUSE
Whether you're an artist yourself or just an art enthusiast, you'll love the FUSE events at the Vancouver Art Gallery. On various Friday nights throughout the year, this beautiful historic building plays host to hundreds of guests for fun-filled evenings featuring performance art, live music, drinks, and even a DJ/ dance floor combo! Within walking distance from OPUS Hotel Vancouver and other Vancouver hotels, the Vancouver Art Gallery is one of the city's most beloved landmarks. Don't miss the next FUSE night on July 15th! #fusenight @vanartgallery
Scenic Rush - Exotic Experiences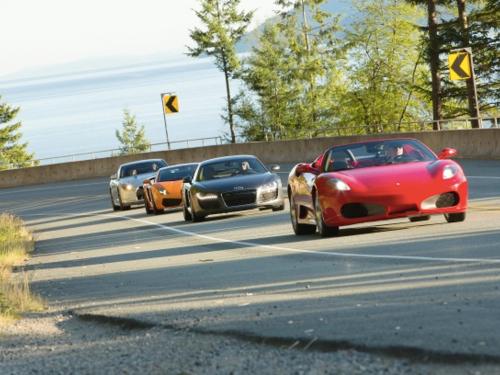 Everyone needs a Mario Andreti moment. Scenic Rush offers Exotic Driving Experiences that allow your inner speedster to take over for the day. From driving tours on the Sea to Sky highway to drive and fly packages complete with helicopter rides, Scenic Rush will make sure your customized adventure is one you'll never forget. Can't pick between the Ferrari and the Lamborghini? Don't worry, you'll get to drive both! All of their packages include multiple exotic vehicles, along with a professional driving coach who will keep you on track when you're busy taking #supercarselfies.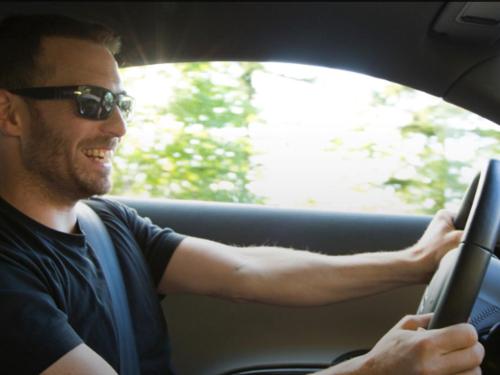 "Behind the Brew" Tour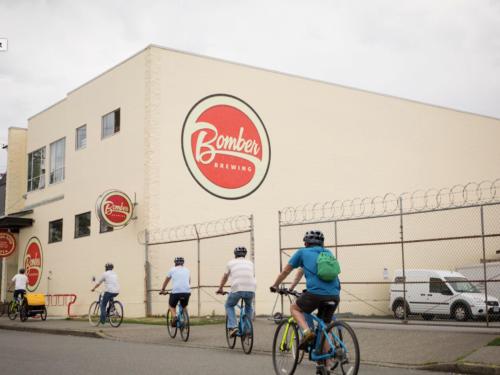 It's not Portland, but the emerging craft beer scene in Vancouver is certainly something we can be proud of! This tour of the best microbreweries around the city will keep you buzz-ing about Vancouver's favourite beers. Ride a bike, drink some beers, snack on delicious bar bites and experience a tour like no other! Cyclists of all abilities are welcome on this 3 ½ hour tour.
Worried that you might forget how to ride a bike after a couple of beers? The OPUS Hotel Jag has you covered; we'll come fetch you and bring you home in style.
OPUS Presents: The "Yaletown Tour"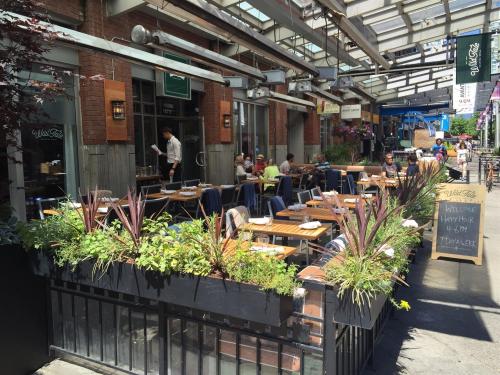 Start the weekend off right with Vancouver's best patios. While there are nice patios at other hotels in Vancouver, many of the best patios in the city are right across the street from OPUS.
Start off your Happy Hour with $5 wine or beer at OPUS Bar. Stroll over to the rooftop patio at The Keg for steak with a bird's eye view of Yaletown on the side. Craving something a little different? Transport yourself to Greece on the patio at The Greek for everything the Mediterranean has to offer. Finish off the tour at Cactus Club with a delicious liquid dessert that is perfect for the patio: the Passion Fruit Bellini. It's only available during the summer months, so be sure to try it while you can!
Pretty patios and delicious drinks define Yaletown, and OPUS is right in the middle of it all. It's no wonder they say that, out of all the hotels in Vancouver, our location is the best!
Enjoy your stay,
XOXO
Opus Hotel Vancouver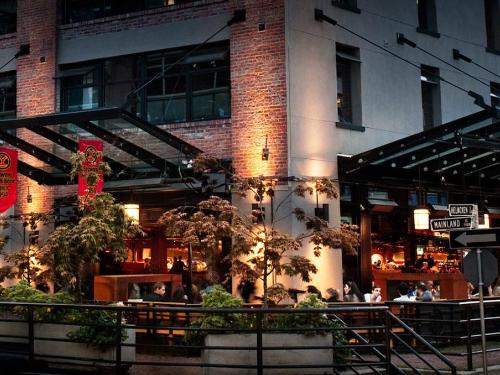 Book our Bed & Breakfast package & experience these tours!