Vancouver is a dog-friendly city and we're the hotel of choice for pampered pooches and their owners. Let's be serious, who doesn't plan their vacation around their dog?
How do we pamper our furry friends? With so much LOOOOOVE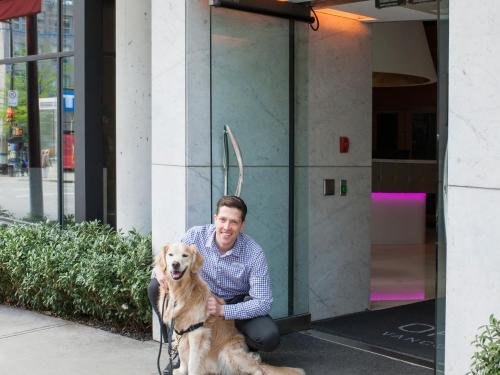 We believe every boutique hotel experience should be curated for the pups too!
Dog tents, bowls and treats complimentary
Our favorite off leash dog park is just 2 blocks away from OPUS
We'll take your furry kid out for a "break" at no charge; available upon request*
Pet fee of $30 + tax (per stay) will be charged for all reservations with pets
*This service is based on availability of staff and can not always be confirmed.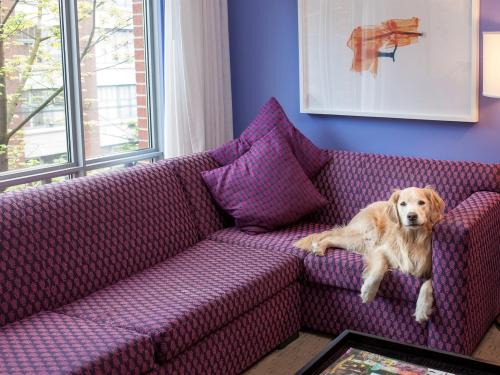 After Sophie has indulged in treats in the room, take him or her exploring outside. In either direction, the Seawall is a puppy's dream, but head east to reach doggie-friendly Coopers' Park and let your pooch run amok with the dogs of Vancouver. Even a boutique hotel in Vancouver for the four legged friends is important.
Once you've made your mark in the many shops of Yaletown, spoil your four-legged love at Barking Babies located just around the corner from OPUS on Homer Street. Everyone deserves a souvenir when they travel. Fifi too.
Barking mad for your pup? Call upon the Bow-Wow Butler to ensure they're pampered from head to tail!

Download PDF