Join OPUS Hotel Vancouver

Want In? Join the dynamic team at OPUS Hotel Vancouver.
Charming, hospitable, stylish and cosmopolitan. That's how our guests describe us, and that's how we describe our employees. At OPUS Vancouver, we look for teammates who bring passion, energy and focus to their work. We typically hire people who are outgoing, flexible, have a great attitude and work ethic, and who genuinely enjoy helping guests. If you're looking for a challenging and exciting job opportunity in a fun environment, consider the following positions that are currently available. We offer premium benefits, competitive pay and industry perks.

Think you are a good fit? Email us!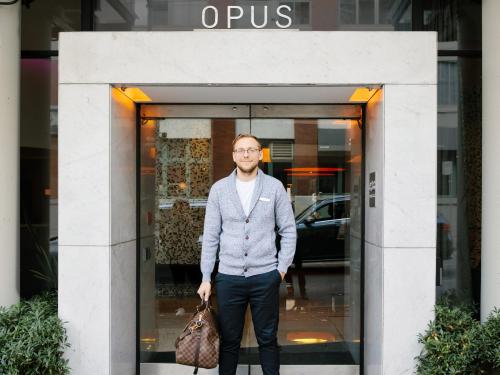 Bell Services Agent/Valet
Compensation: Competitive + Gratuities
Job Summary:

Foremost will act as an ambassador for OPUS Vancouver in meeting and greeting all guests. The position will be responsible for the handling of luggage and all other deliveries within the hotel. Will be responsible for the parking and retrieval of guest vehicles and report to the Duty Manager on shift.


Responsibilities:

-Meet and greet all guests with intuitive service
-Handle all deliveries to guest rooms and public areas
-Assist with room service and banquet when necessary
-Will look after the parking and retrieval of all guest, visitor, and OPUS Privilege vehicles, as well as monitoring the front door.
-Assist with transportation requests or arrangements, including driving guests in the hotel car to downtown destinations.
-Educated and aware of all WHMIS standards and safe work procedures.
-Trained and responsible for Occupational First Aid procedures.
-Will act as the ambassador of the hotel in representing the General Manager in all situations with guests.
-Contribute an energetic and positive attitude to the overall hotel atmosphere.
-Must be able to work shift work, including weekends. 
-Assist the Guest Service Associate with operations at the Front Desk.
-Assist guests with stellar concierge direction.

Knowledge, Skills, and Abilities:
Contributes an energetic and positive attitude to the Hotel atmosphere. Person must possess excellent interpersonal and communication skills. Focus will be on providing a high level of professional and friendly service to each and every guest.
Position will require a fair amount of physical work as well as long periods of standing. The position will require a high degree of efficiency and initiative. Candidates will be required to have a solid understanding of Vancouver's attractions, with a focus on Yaletown.
Prior knowledge of Opera or other computer applications is an asset. 


Requirements: 
-Valid BC driver's license mandatory + ability to drive a manual shift (standard) vehicle.
-A strong grasp of the English language in both verbal and written forms is mandatory. 
-Applicants must have permission to work in Canada. 

To apply:
Reply via email only to: careers@opushotel.com (attach your cover letter and resume)