Vancouver! It's time to spread the love - Valentine's Day is just around the corner.
Don't worry you still have time to pick up a gift for that special someone in your life. Incase you needed some ideas or can't think of where to make a dinner reservation - we got you covered! Keep reading for the most romantic dinner date spots in the city. Let's celebrate those around us who shine so brightly and mean the world to us! Not only on February 14th, but everyday. Let's shop local and take a look at what is going on right here in Vancouver.
Hair yes please.
Who doesn't love a good mani + pedi combo? Book yourself and someone special in at the
Opus Salon
for a little TLC. What better way to celebrate love than relaxing and getting a little revamp. Perfect timing before you head off to dinner; you will feel like a new person! If thats not your thing then book in to get your hair washed and styled. Check out all the services and book now at the
Opus Salon!
Flowers… Classic but Perfect
Flowers should never be underestimated! The endless arrangements makes customizing a bouquet or planter to your liking VERY simple. There is no shortage of florists around Vancouver, so find one near you! If you are stuck, we recommend is Flowerz in Coal Harbour. Check out their website now for some ideas. It's the little things that count, right?!
Fine Dine
Nothing celebrates love like enjoying your favourite dish with your favourite person. Here are some of our favourite restaurants in the city that have an alluring ambiance.
Of course number 1 on the list is La Pentola located inside the OPUS hotel. Experience classic Italian fare made with all local ingredients in a romantic setting. OPUS bar is steps away if you want to grab a cocktail before heading to your table.
Enjoy a creative cocktail and fine wine at Brix + Mortar while the brick walls and glass chandeliers set the mood. Featuring a special menu on Valentine's Day there is no shortage of choices here.
Au Comptoir in the heart of Kitsilano is calling those looking for that French bistro culture and hoping to escape through a dining experience. Be sure to check out their special Valentine's Day menu. No reservations here so get going!
Finally, Joe Fortes is a staple and a must for steak and seafood fanatics. Sip cocktails and listen to the live music that makes for a cozy environment. The various dining room options means there is a spot for everyone whether you prefer a discreet or more casual dining experience. The choice is yours!
Illuminate Yaletown
It's back! Illuminate Yaletown is back for its 11th year. Get ready for Yaletown to be transformed into a captivating light show on Friday Feb 14th and Saturday Feb 15th. This light festival will be featuring all new activations and artists. Not only that but did we mention it's FREE? This light show is one you won't want to miss. Paying recognition to the 10 year anniversary of the Vancouver Olympics, this light show creates an experience for all ages. You are going to be amazed!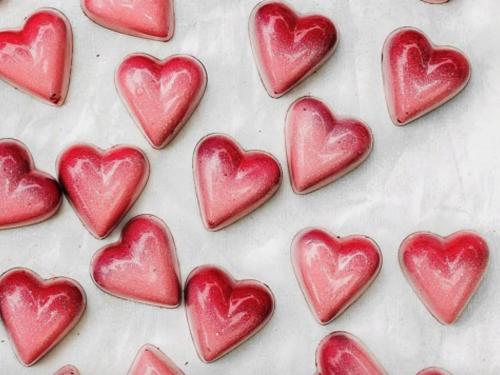 We are sure we have given you enough reasons to come visit.