Technology at OPUS Hotel Vancouver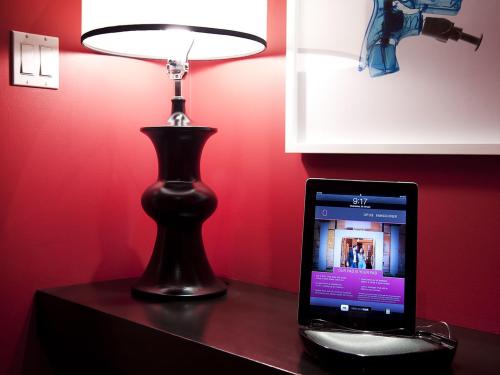 Technology isn't just a perk, it's our way of life
In this fast-paced, high-tech digital world, OPUS Vancouver is staying switched-on and tuned-in to the latest technology. We know our guests are savvy travelers for whom technology isn't a perk, it's a necessity. Keeping our guests needs in mind, we've upped our WiFi to triple its former speed. You'll be blown away at the ease of surfing the web, updating your status, or answering emails – all from the comfort of your room.

Always aiming to deliver a fresh and unique experience, we've got you covered with technology that's sure to impress even the most discerning traveler.
Wireless charging is a must today. Bedside stations now in every room make charging a non-event.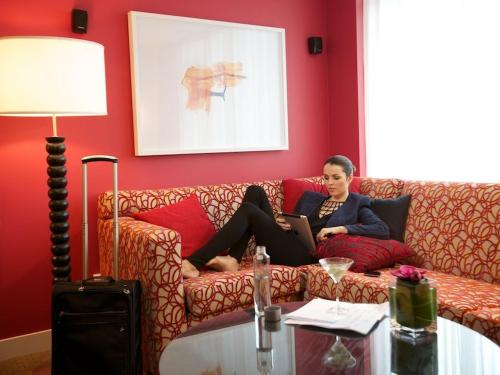 TELUS Optik TV in every room
TELUS Optik televisions are the perfect fit with our modern and innovative rooms. Equipped with over thirty HD channels, guests have access to the latest on-demand movies, pay-per-view events, and hundreds of specialty channels to choose from. Craving the cinema experience without the crowds? Host your movie night with us! 3D movies are available on-demand in our Signature Suites (3D glasses included!).
iPads in every room
We've got you covered, from pre-loaded music to GPS features, encouraging you to take your iPad out on the town, and explore the city!